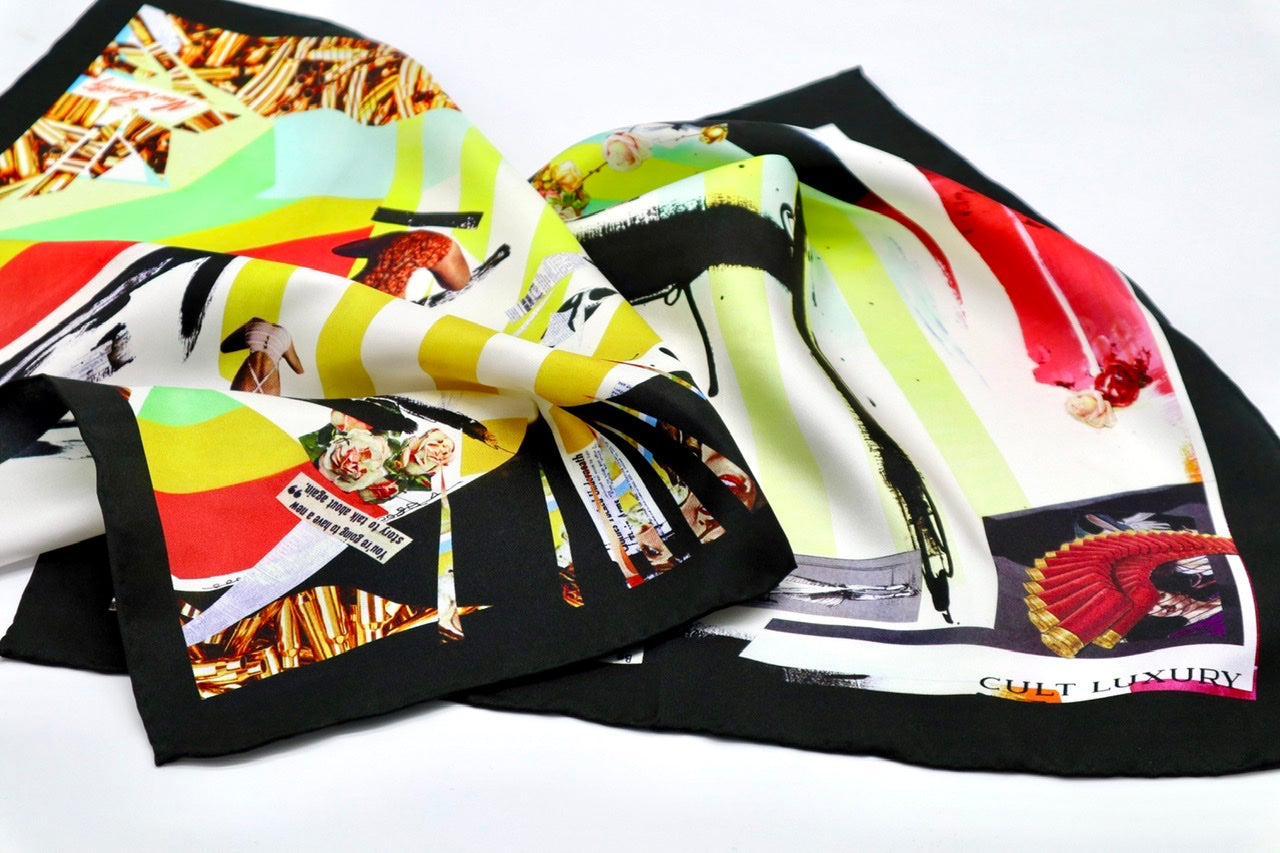 Shop Silk Pocket Squares Online | Luxury Pocket | Cult Luxury
Silk Pocket Squares for Sale Online

"The pocket square, properly contrived, finishes a man's look. With good tailoring and well-chosen neckwear, the look connotes power, taste, refinement, manners."
                                                                                                                   -Roger Stone
Pocket squares are timeless. There's no better way to tell the world that you are serious about every detail of your look. 
Silk pocket squares from Cult Luxury (CL) are items of luxurious rarity. All our silk twill pocket squares are made of 100% mulberry silk and come with hand-rolled edges. Designed by the Canadian Artist, Liam Mojique Legault, our silk pocket square collection features a blend of select collages and evocative colours that will speak out your unique personality. 
 Choose from our two original lines of silk pocket squares: 
Classic line - Cult Luxury's honeycomb-patterned traditional-sized silk pocket squares are elegant pieces of fashion that are set apart by the stunning CL logo motifs. Give a contemporary twist to this timeless accessory! 
Avant-garde line - Our avant-garde collection is for people who have a larger-than-life attraction towards silk pocket squares. These beautifully large woven pocket squares can double up as purse ties or small neck scarves.
From traditional patterns to wild, uninhibited designs, we have singularly unique pieces to suit everyone's styles. Just fill up your jacket's breast pocket and add an extravagant pop to your everyday suit. Fold them classically or break fresh ground with folds. Either way, you are going to stand out!