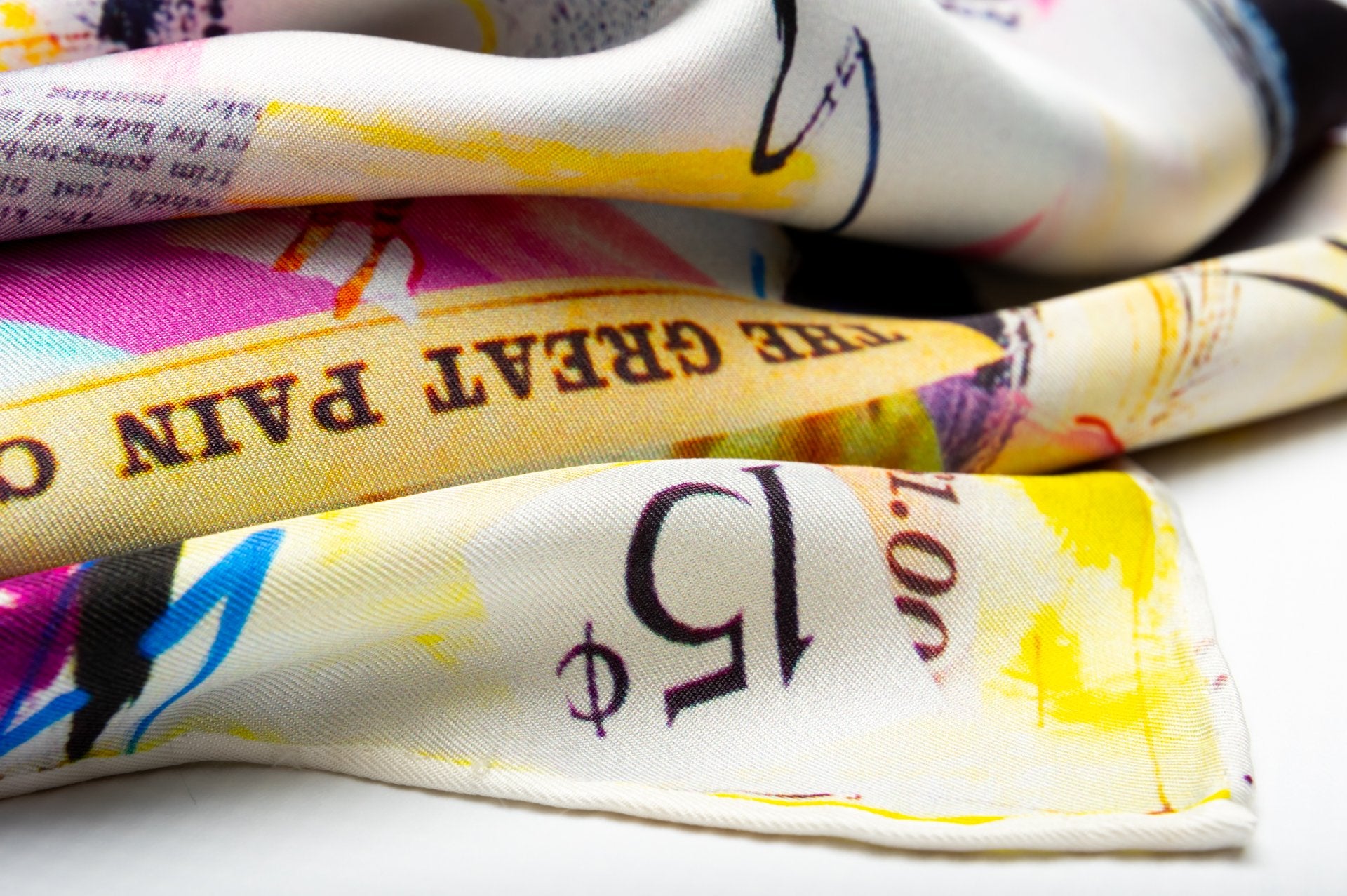 Buy Small and Large Silk Luxury Scarf Online | Square Scarf – Cult Luxury
Shop Cult Luxury Scarves Online
The story goes that silk was born from Empress Leizu's interrupted afternoon tea under a mulberry tree. Amazed by the cocoon that dropped into her tea, she unravelled the cocoon thread, soggy from the tea, that stretched to the length of her garden. And thus, in China in the 3rd Millennium, began the love affair between the luxurious silk and women. 
CL's Silk Scarves have given us the power to incorporate the coveted fabric as a statement piece in everyday life.
"When I wear a silk scarf I never feel so definitely like a woman, a beautiful woman." - Audrey Hepburn
But there are only a few Silk Scarves that are as unparalleled as Cult Luxury's; rarely do women's silk scarves capture a slice of history and rebellion. A true embodiment of indulgence and style, the hand-designed prints on our scarves unabashedly depict history and lives of people during a dated era with vibrant colours and rich detail.  
Apart from accentuating the beauty of any wearer, each piece in our Silk Scarves Collection has a narrative to share with the world. Adorn yourself in one of our pieces and fearlessly show the world your true rebel spirit.